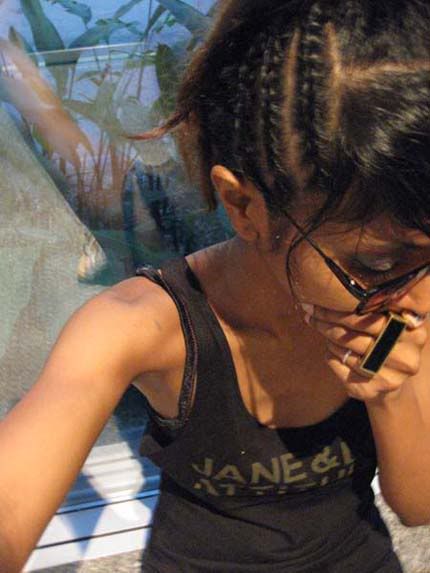 I have decided. i will from now on post pictures of my body parts only. i realised i have nothing interesting to show on my face, especially my very bad make-up techniques.


uneven concealer blending


going by a ritual of only putting on concealer around my eyes. and with bad blending, i look pretty gross.


a wrong purchase of my finish powder got me

showing

people some colour difference on my neck and face.


i never remove make-up after work. i just go to sleep. i know. fucking idiotic me.


my

photo-shop

techniques ain't that good
so YEAH.. just so fucking gonna forget it. maybe once in a while when i am feeling pretty or
wadeva
..
forgot to mention. My boy recently gave me a tutorial on how to wear proper eye makeup. i was such a bad student, he ended up putting on the colours to better illustrate. if only i had pictures. .. he was too adorable.
ring, top, braids from bangkok.