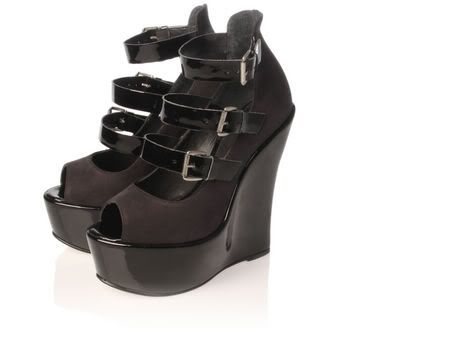 i remember not being able to sleep and not stop thinking about the
chloe
doc- boots. the ones my favourite
bloggers
lulu and
rumi
wears. i went everywhere!! i tell you.three freaking days!! nothing. it was said in some websites that it's been sold out. but i know somewhere there are
bloggers
still purchasing it but not sharing their secret.
i was ready to give up on the whole
chloe
platform bullshit until i saw this.
the
thing i like about
chloe
was the platform. the sure thing about being able to stand tall above the others and looking so so fashion forward. this 6- inch
Carvela
astound black courts platform shoe maybe able to just do that.
all right
let me do some calculation. it is essential to do calculations for all my purchases from now on through out the recession. no impulse buys.
essential
buys only!!
Allright
in pounds =140pounds
So i got to work for 43 hrs
%$#$%
KNN
!! FUCKING recession!