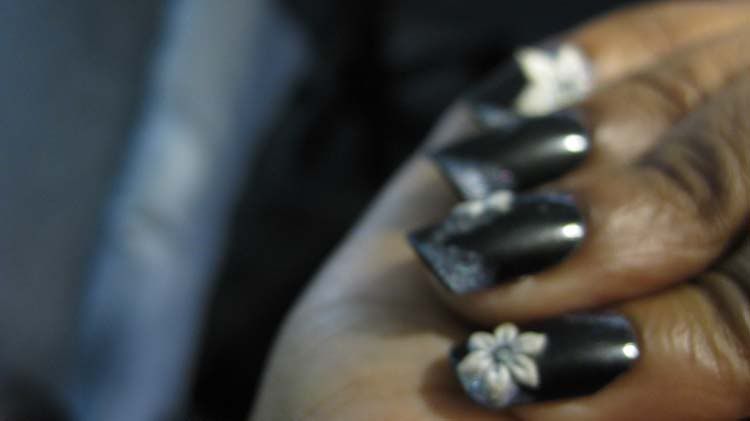 I've always admired those little girls getting their nails pretty. french manicure,
acrylics
, fake.... you name it. They have it. So i decided to try it. Since I'm so into
DIYs
, i bought fake nails, stickers and nail polish and well i got to these designs without help from magazine. I think it's not too bad for the first time.
I kept looking at my nails for the rest of the night and was so excited to go to class and do some typing on my
lappie
.
First, i arrived at school realising one of my nails dropped off even with super glue! I spend half of my
break time
looking for it.
Third, i couldn't send
smses
.
Fourth, i
couldn't
increase the volume on my
Ipod
nano
.
Fifth, i took 10
mins
to unbutton and then to button myself up.
Sixth, i was totally regretting the idea of even thinking about this stupid manicure bull!!
seventh, regrets..
Eighth, regrets..