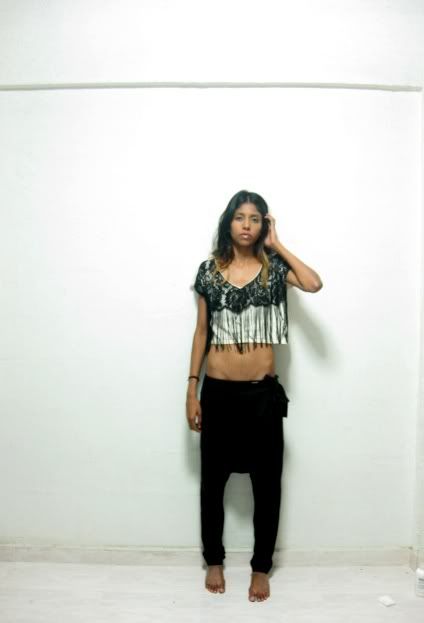 ( cut off fringe top, harem pants-Bysi )
People have been asking about my haircolour. how long has been that i last dyed mya hair? well it was pretty recent. just a month ago. ah huh.. i didn't go about dying that whole head blonde or go about doing some highlights. i specifically told my hairstylist to leave the top part black. i kind love this rad look. it's so rough, unwashed kinda look.
school started about two weeks ago. Heels don't seem to be the ideal choice for school. Extremely heavy laptop,long walks and uneven flooring. i am so tempted to go about the norm and settled down on wearing flats. :(
i saw some pretty flats on my favourite local bloggers site. Now to think of it, maybe i wouldn't mind investing on one or two pairs.