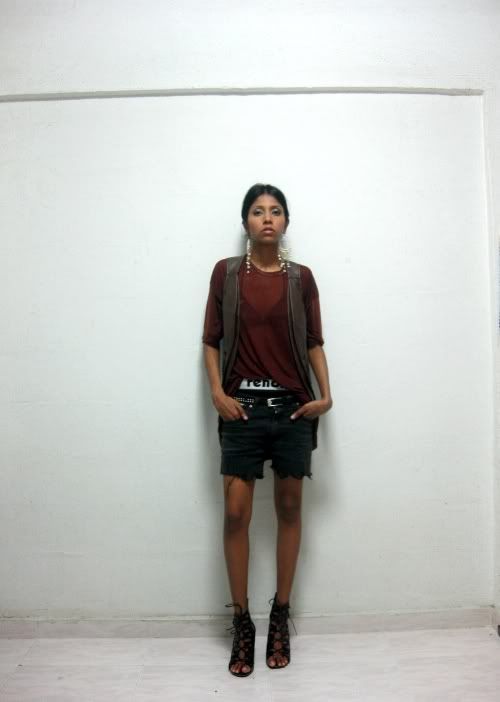 ( boxer:R
enoma
,
diy
cutoff jeans,
seethru
brown top: AA, vest :
thrifted
, shoes: Aldo)
i never knew editing one's blog to

their

liking can be such a pain in the ass!i have been trying to change some of

the

features so badly that it had deprive any sought of inspiration or motivation to blog.

Other than the blogging headache, had a great buffet dinner with my beloved

colleagues

at Ritz C

arlton

. I adore my boss. He is one huge man with the softest heart. loads of laughter.

dropped my phone for the first time and it died on me. @#$@!!

i am thinking of doing a

DIY

mesh AA dress. Too provocative for

Singapore

? i don't really care.

OK

maybe i do. I will only wear it with my boy to avoid the "red light district" image

To

stomp

. Thank you for the

unflattering

picture. i look really scary

liking the point form way of blogging.

i hate swine Flu. sanitisers my best friend

all right

realise i the point above has nothing related to fashion. i got these pearl earrings i bought three years ago. it was my first time wearing it and i loved it to the very maximum.i seem to have a sudden interest in brown. i have been having my eyes on buying everything in brown!