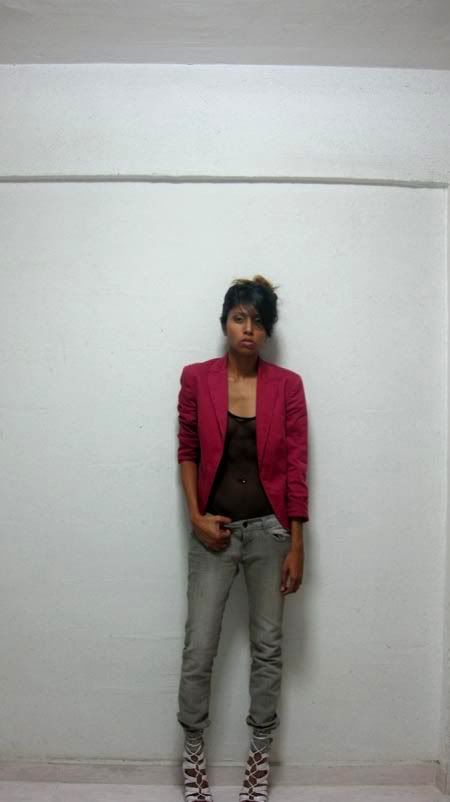 (hot pink
blazer:Zara, mesh swimsuit:AA, laced up white heels:

Gojane

)
So its Friday and i have nothing to do. There's no one else in the class except me. Everybody out doing something I'm over here playing "hells kitchen". it's a lame shit-ass game.. but i see myself playing it over and over again.
I was on the bus and realise that i have no ass. i could feel my ass bone. Ass bone? yeah if you don't have an ass you will know what i mean.
I took a fancy on
Micro mesh Bodysuit
. its a better progression of this AA micro mesh bodysuit. sometimes just wearing a bra underneath makes me look slutty! lucky for those who still look stylish.
My boyfriend just started work at a gay club. i feel so insecure.
Hmm
.. somethings wrong.
with me.