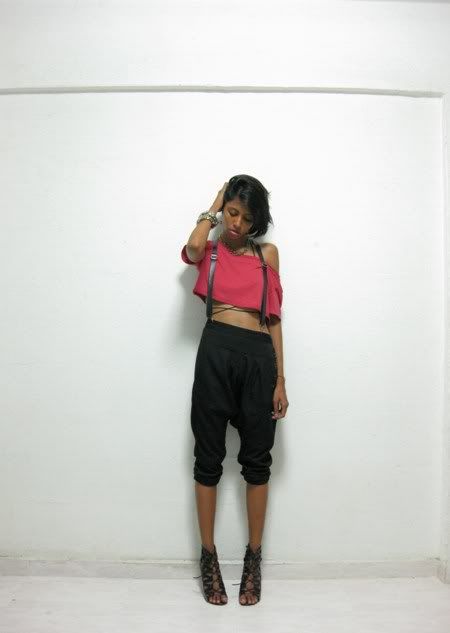 (cropped top:Mango, pants: BYsi, suspenders: Bugis Market(singapore local Bazzar), Shoes: Suede Aldo)

Aldo shoes never fail to impress me. It's extremely comfortable and so wearable. These shoes are suitable for any lazy brains(me). It goes with anything and everything! Kisses to Aldo!!

I'll be having two weeks of holiday which will i am looking forward to spending it with my favourite boy. Miss that puffer fish! i don't know what's up with me but i got wearing suspender for three days in a row. I wished i could get my hands on coloured suspenders.