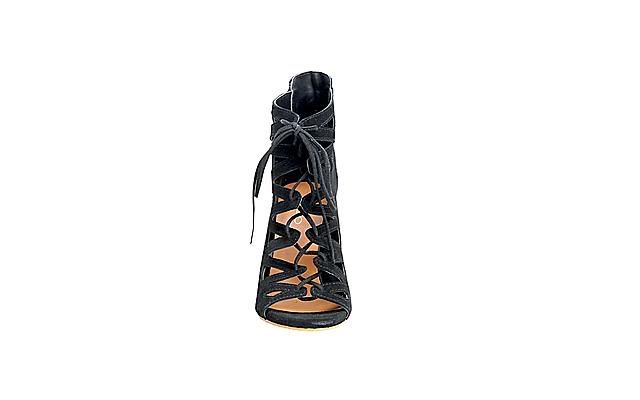 Me: baby do u want me to leave e library??
ed: of cos


Me:

ok

then i wanna buy the shoes

ed: i wan u to go have a good dinner and rest

me: if not i dun leave!!!!

me:

hahahhahahahhaaahaa



ed: eh eh eh

me: if not i will hide in the toilet and sneeze

me:"poor me"

ed:
babi

!

ed: !!!!!

few hrs later...
ed leaves me a

msg

.

ed:choose your bed or shoes

ok

. love u smelly.
allrighty

. it was so hard to convince him to let me get this shoes. it's like this. i came to a decision to let him control my finances. i have this thing about me whereby i like to get rid of my cash as soon as i get my hands on it. i would go to all the online shops and go on a shopping sprees. before i knew it. i have spent it all. on top of that i don't even have a full time job. Just a part-time in a night club. so yeah. i have up the responsibility of handling my own finances and let him handle mine.
so for these, i really need a bed.

I've

sleeping on my sleeping bag for months. but the thing is it's never gonna go away. But this will. so the bed gotta wait. here i come.
this

aldo

"

maune

" cost US140 online and a hefty US 215 at the retail shops. it's so freaking expensive seriously!! goodness.

online

is always better.
looking like a potential customer i tried on the shoes. it is a very comfortable shoes and very versatile. i can imagine wearing it with anything.

ANything

!! gave the

attendant

some excuse and walked out. it's like this in

Singapore

. they get

commission

on each sales. so they kinda choose on who they want to give their undivided attention to. and after much probing and u don't get it, it's pretty obvious the next time you go to the shop they will

shuff

some shoes into your mouth.
so yes. yes. I'm so gonna buy this shoes!!