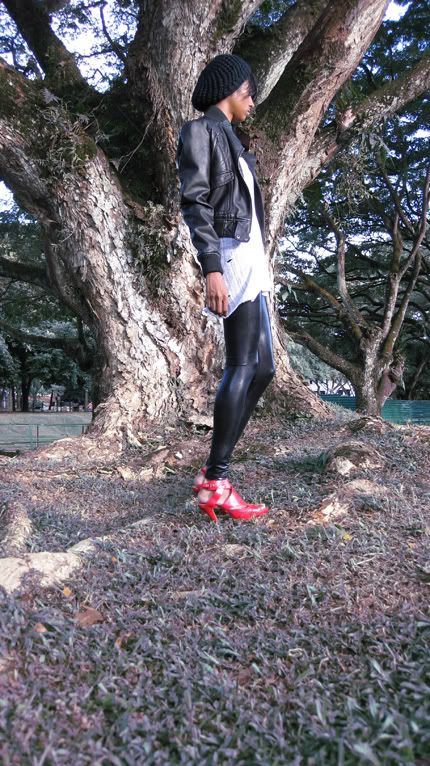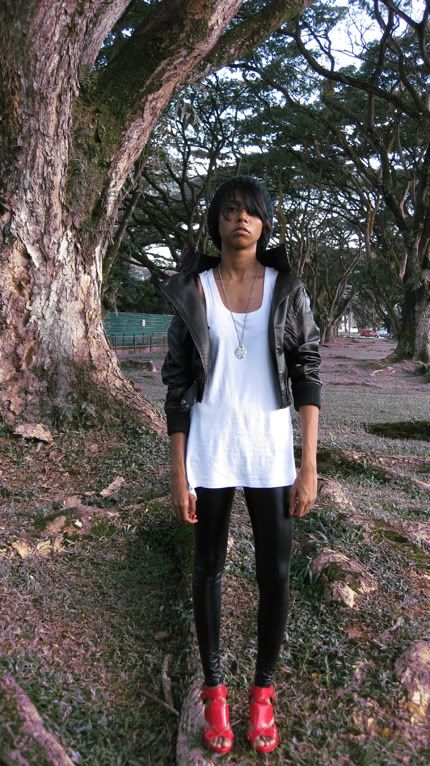 a
wetlook
legging pants are so pretty lookingbut the one i got is freaking uncomfortable. i got this pants on these japan online store which i got through a middle. thus i am not too sure of the store's name. my apologise. the thing is it pretty amazing how small this legging/pants are. it's a free size but only
miniatures
can fit in comfortably. it was a feat to pull it all the way up so i kept my drinking to a minimal hoping not to visit the loo.
i got my red hot heels in both black and red. i hate patents products to a maximum level the
"pateny"
effect gave the redness of the shoes an extra
WA
-
WA
woom
.
and my favourite outerwear-
topshop
faux
leather bomber jacket. i got it at US$70. a buy that is so
suitable
for me yet so inappropriate for a country that i am living in
rasta hat, shredded tee, wetlook legging, red heels