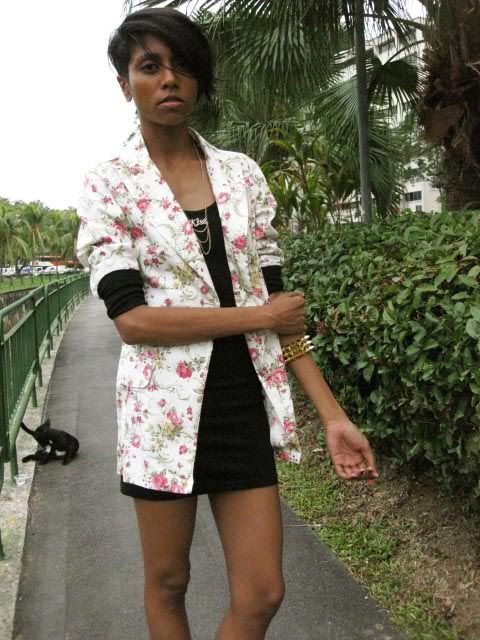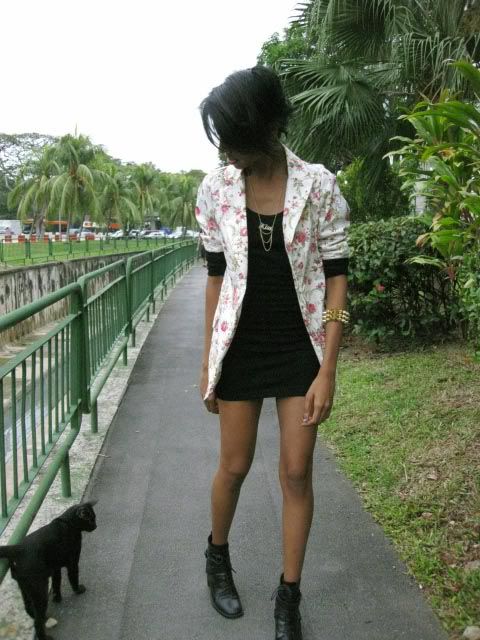 (kiss necklace:
chainless-brain
)
(Flower blazer & studded bracelet blogshop; AA low back dress; boots: EBay)
While waiting for the boy to come over I shaved bits of the eyebrow. Sometimes I find the weirdest things to do while waiting for someone like plucking my forearm hair and playing with the ever emerging pimple. But shaving the eyebrow was proudest thing i have ever done.
it's finally holidays and my friends been msging me non-stop asking me out. They must have somehow known
I'm free ( no they don't read my blog no check the twitter).Honestly not many of my friends know about my blog. i kinda like the attention from strangers. haha.
South park season 12. loving the sick humour. watchin it while munching on cherry tomatoes. ..