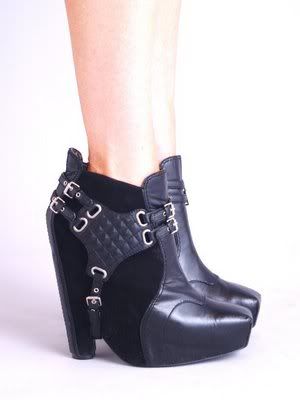 An email i received from Fashionispoison.
Hi Bara,
The boots will retail between $340-345 in stores. That was the original price when they were first released on victoria's secret. LF was only selling in stores and I think they are out of stock in most sizes already. Here is a breakdown of the boots cost. Keep in mind that I am not charging additional fees, simply what it costs me to get the boots.
$345 + 9.5% tax ($32.77) + $10 shipping fee to me + $18 paypal fee (you can choose to send an echeck which costs $5 but takes a week to clear) = $405.77 via paypal or $392Shipping to the US will vary upon how buyer wants me to send them.
First Class aka SNAIL MAIL is ~$9
Priority is ~$15 (heavy box!)
Express is ~$30 (depends on location)
International shipping rates will be as follows
USPS 1st class will be around $25
riority will be $35
USPS Express will be around $50
Help yourself girl. the prices itself is depressing to me but might be otherwise for some of you. You can get it
here
xoxo