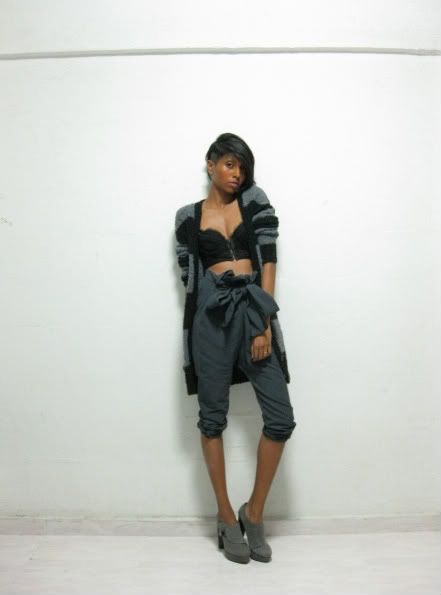 hey I am back!! like for good. i know I promised a come back on the 27th but hey what the heck i missed playing around with my clothes and posting it up.
the only reason i took a break from blogging was because the whole blogskin and saturated picture quality was killing me. i realised the pictures weren't that fantastic. the pictures are better but the blogskin are never to my liking so i got the default blogger skin. hah.. it sucks really.. but its better than nothing. hey hey.. feel free to recommend me any sites that offers free blog skin.
i just wanna apologise for those who visit my blog regularly to check the updates. i have a bad girl. i derserve a spank.
on thw outfit post, my friend commented i look like a present with that ribboned pants. i got the corset bra from Cotton on. i had to get it. they had it in extra small. just the idea of extra small was an attractive feature instead of the usual "cup size" indication. i have not much of a cup anyway.so extra small sounded less offensive and cute to me. it was pretty shear so i wore another lacy bra underneath.