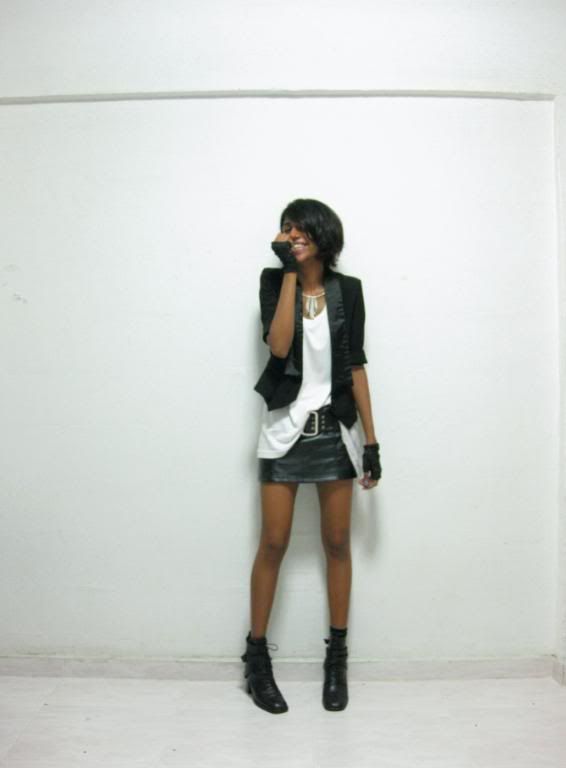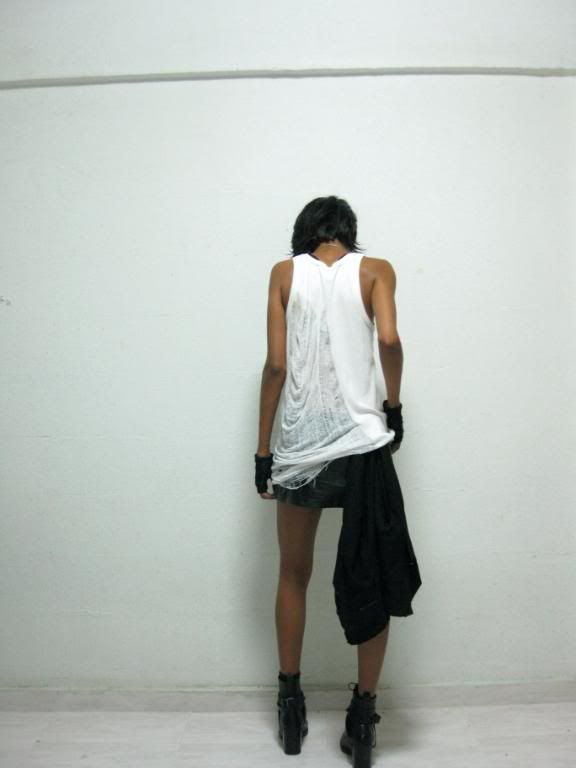 (

diy

ripped

tanktop

, leatherette skirt:thrift,slouch tuxedo inspired jacket:thrift,gloves:forever21, boots:e

bay

)

I got my hair snipped!!Finally! i have never been this excited by a hair cut. This is by far the shortest i have gone and looking forward to update my hair every month or two.

short hair

can be very addictive.
I got these awesome boots at

eBay

and have never been happier. i would put up a picture of a close up

tomorrow

.
I bought a vintage

moschino

belt which i can't wait for it to arrive. i got

outbid

thrice!! Damn!! but i got mine at 5 pounds at a vintage thrift store. Lucky lucky!! :D
Holidays in a week. finally i can finish my

DIY

projects.