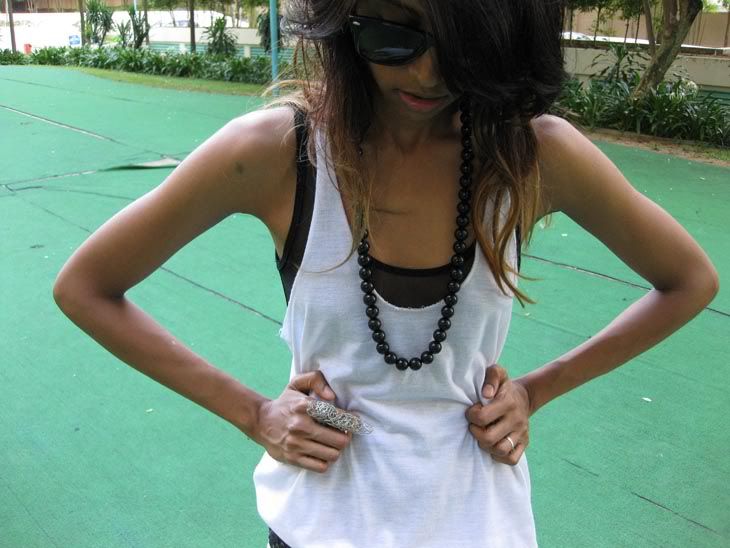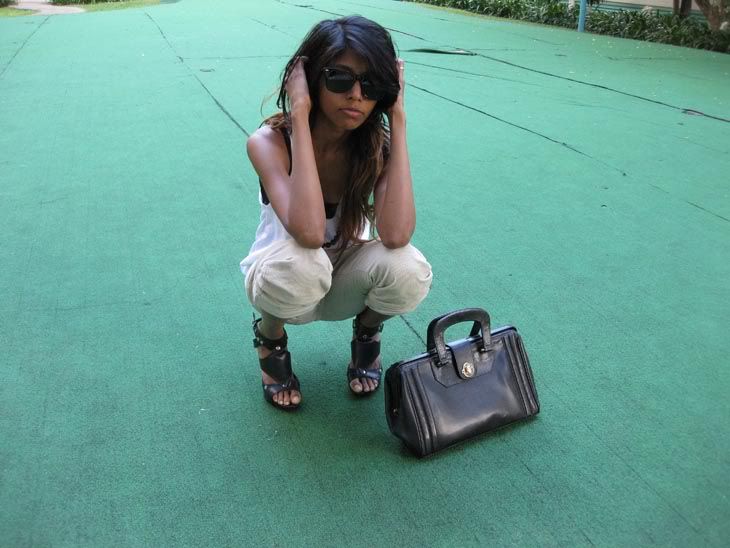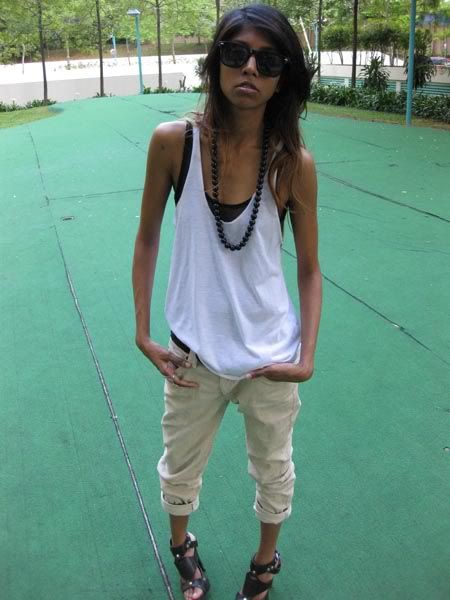 (white top: zara, sheer black inner top: AA, folded creme jeans: zara, heels: GJ)
i get so misjudged that i have come to a conclusion. Fuck those that don't really matter and be true to those who does to me. people just tend to listen and never take the extra mile to find out what is really going on. why go through all the hassle about asking yourself the "why" question and the problem really lies somewhere else. i guess airholes really piss me off. teh thing about me is that i am not afraid to tell you so unlike you.
i realise i have been buying clothes online so much.. so much till i lost track of what i bought. cash has been constantly being cut off my bank and i have no clue. goodness. gotta do some serious checking.
what do you do first when i get online? email, facebook??
i got myself doing some DIY knucked wire meshed ring. liking it. going to explore more into it.