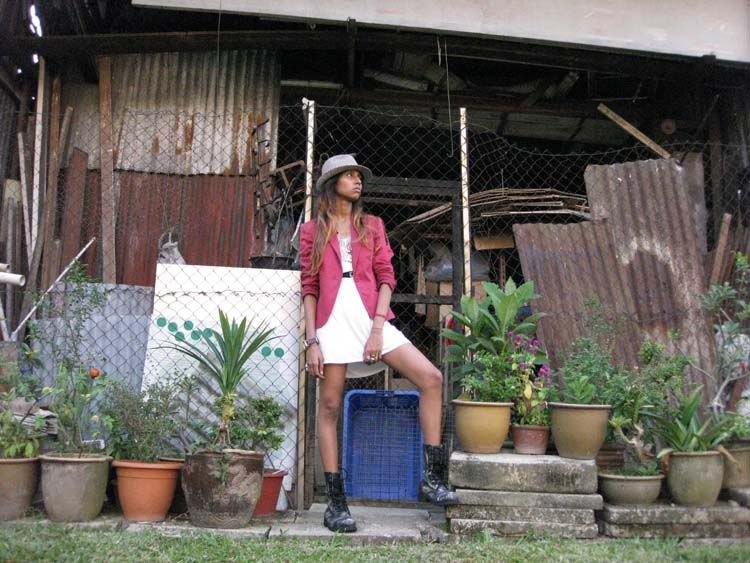 i remember having worn the elastic waist band only once. i thought i lost it forever..well found it lying around the accumulated mess in my living room.
this pic was taken before i left for
Bangkok
so i have trouble remembering what i did that other other than this granny rushing us to take pictures and bf freaking due to the location. i don't get his
paranoia. He believes this particular location is a ghetto. how ghetto can singaporean make singapore to be??!!
other than his paranoia spending time with this boy is always a bliss.
not gona post where i got these from. if u read the blog. u probably shld know. i'm just reusing whatever i leave on my chair.