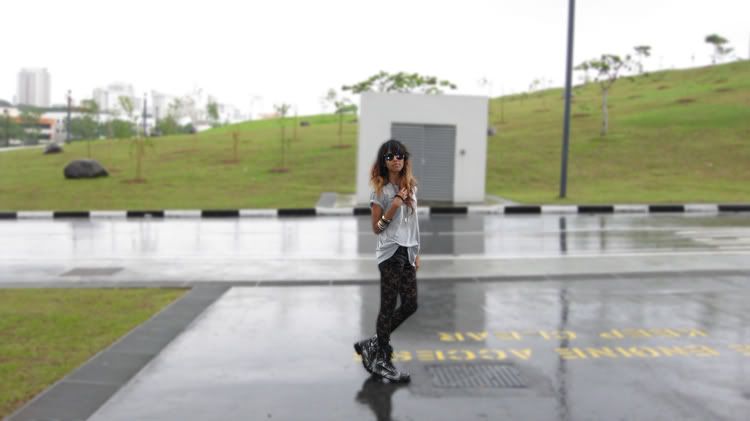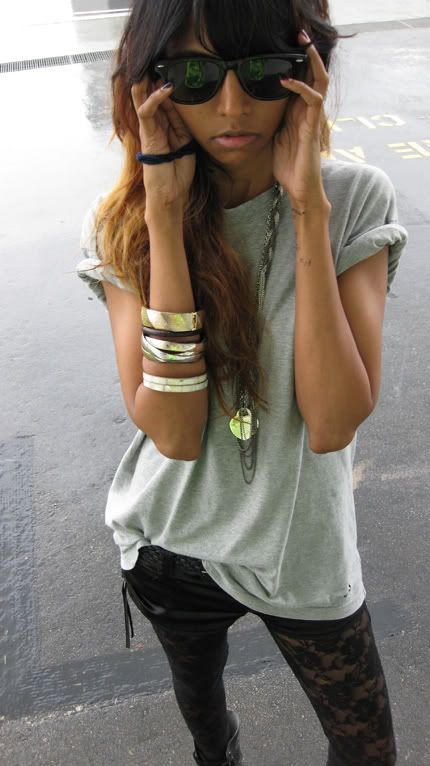 I got these lacy pantyhose which was found deep in my closet. i remember wearing it once few years ago and having countless stares. and that was it. i buried it deep in my closet. I'm glad Prada brought it back.


I have my shopping list scribbled on my left wrist.


i can't seem to leave my Lee boots alone. I wanna pair it with everything!


i have not yet got my Christmas present for Thursdays Pre christmas party. Peanuts cooking a spread for his colleagues from Supperclub. I'm going to help by attending and washing up the dirty plates


i know wayfarers are so out of trend but i still wanted to get it SO bad! but it found me instead. i was talking to one of my colleagues of his complicated love life when it laid there in front of me waiting to be picked up. woohhoo!


i seem to love this blogging bullshit!
top, shorts, lacy pantyhose, lee boots, various neckies and bangles