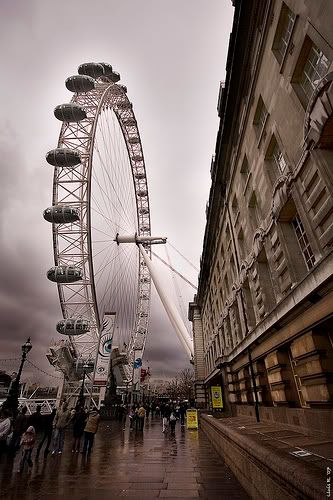 "london eye" in London taken from Flickr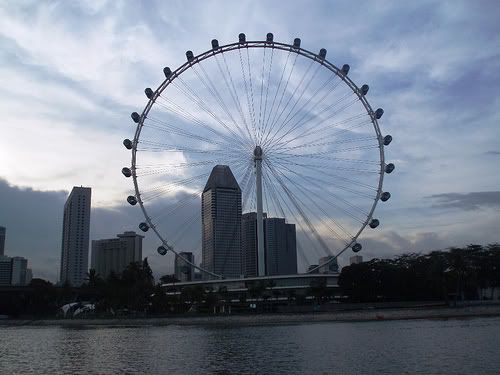 Singapore Flyer
Singapore flyer is much bigger than the London's eye and well a great way to see our tiny green garden.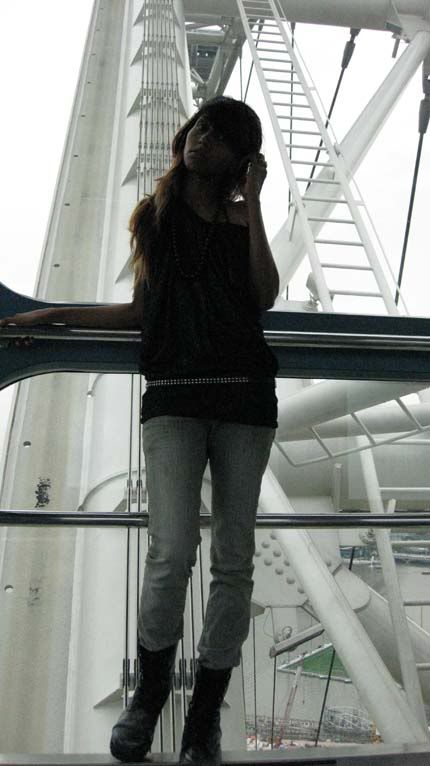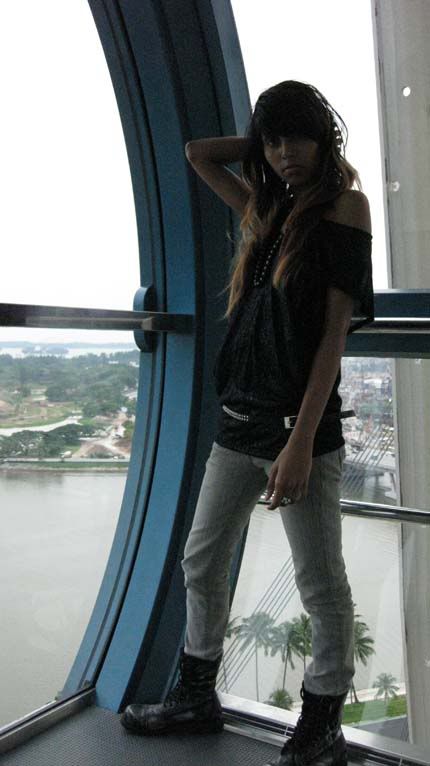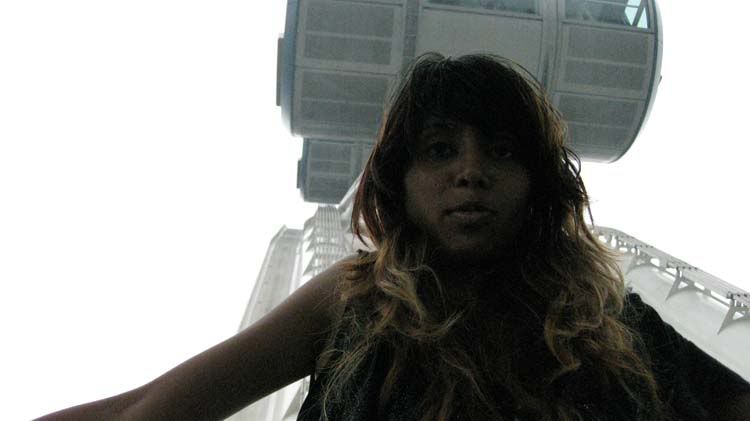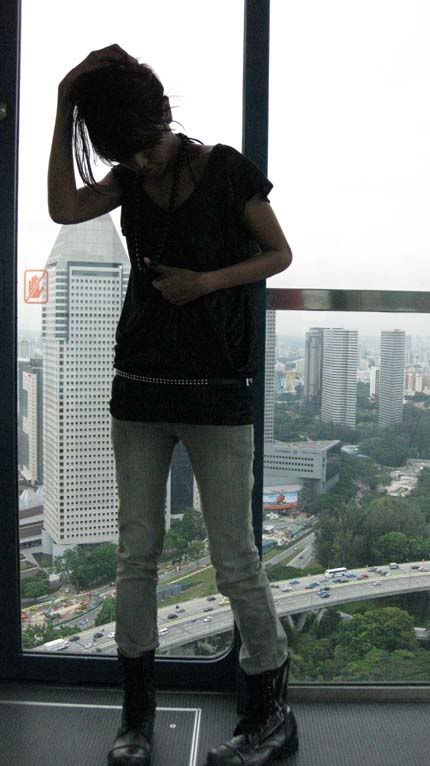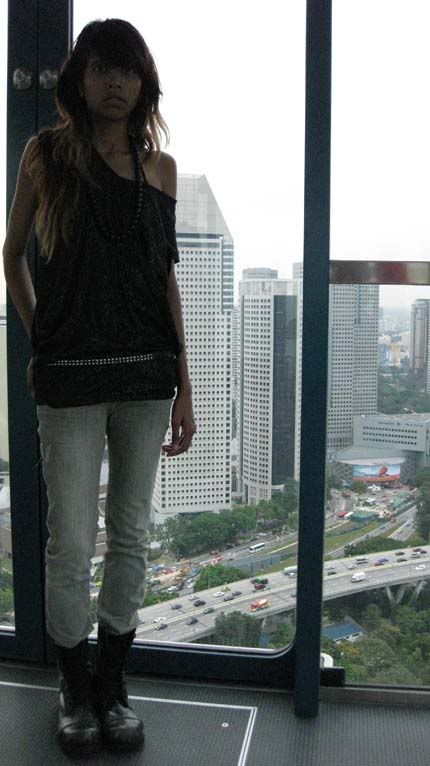 I got free tickets from my boss to go to the flyers. Peanuts and I were a little too early s we missed out on the sunset. But it was a nice round trip. I didn't know there were free land on scarce Singapore. I ended the trip with the sinful chicken from "Popeye" restaurant.
top- random, studded belt- random, jeans- bugis, boots LEE
Note: the picture is a little too rusty looking because of our faulty ISO choice. No maybe it's my fault. I forgot to let him know that I played around and messed up everything but my cam went dead by then.
Have a great weekend people. I'm going to spend my weekend playing around with my drapes.