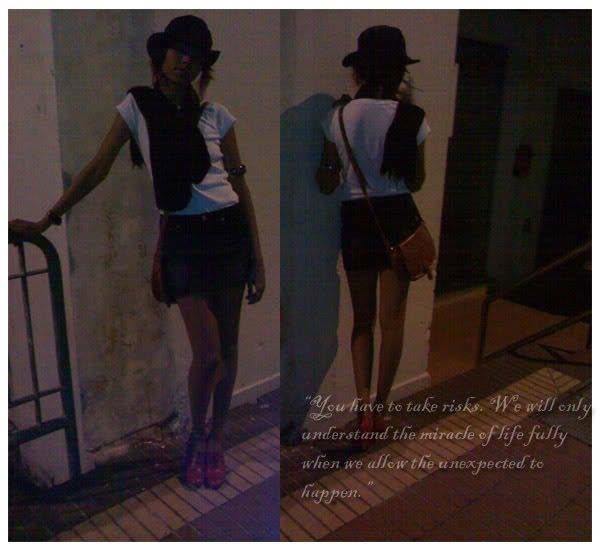 This was when I was on my way to work. I had a dilemma whether to wear a belt or not. A studded belt would have been ideal with this look but well... I did not have a studded belt. In the end I settled to just go without one
I bought an awesome dark pink"clog-lookalike covered heels" It's so beautiful.
They also had it in brown, yellow & black-white.
After much discussion with my peanuts, we went with dark pink.